Best Anal Toys
Sex toys can help introduce you to anal play and ease your way into the experience. So what types of anal sex toys are good for beginners to start with?

Anal Beads
Anal beads are probably one of the least intrusive of the anal sex toy family. They are a long, slim, flexible "string of beads" usually starting with a small bead and gradually getting larger to allow your anus to slowly get used to the feeling of being penetrated. The best types of anal beads are those that are built out of one solid piece of silicone, jelly or rubber (with silicone being the best as it is non-porous and can be disinfected), rather than the beads on a string or nylon cord. The main reason for this is comfort. For a truly orgasmic experience, try slowly pulling the fully inserted anal beads out as you climax. Make sure the anal beads you choose have a retrieval ring so they don't slide too far inside the anus.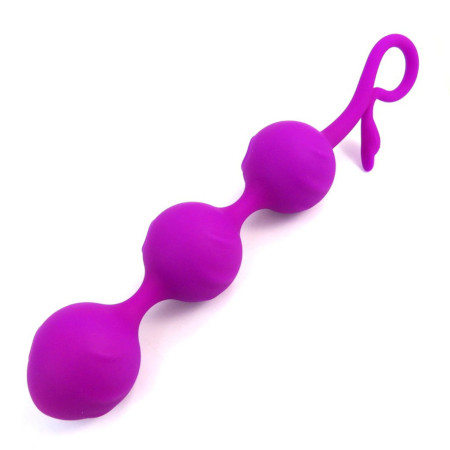 Butt Plugs
Butt plugs are also a great anal beginner's toy. They come in different sizes so be sure to start with a small, slim one to begin. Butt plugs also come in kits of different sizes, so you can "train" your anus to accept larger ones over time. Butt plugs are meant to be inserted and then worn in the anus for a certain period of time. What is great about butt plugs is that you can wear them during vaginal sex or masturbation to enhance the whole experience. Often butt plugs will pop out during orgasm as the sphincter contracts and pushes it out. Many butt plugs also vibrate or are ribbed or bulbous for additional stimulation. Make sure the butt plug you choose has a proper flanged base so they can't slip inside.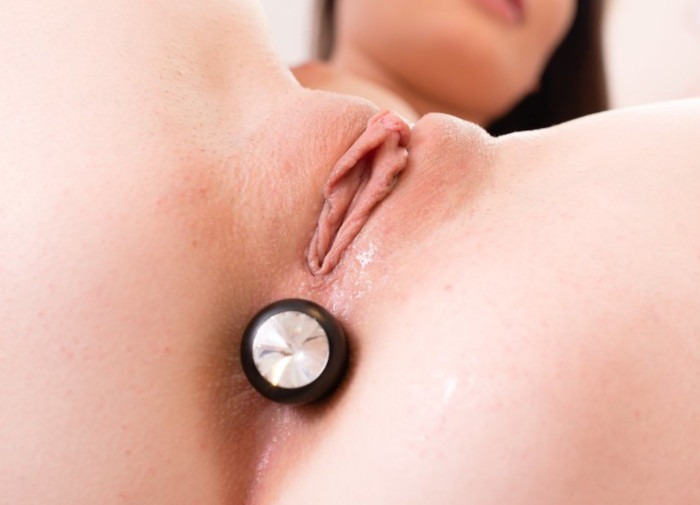 Anal Probes
Anal probes feature bulbous bumps (like anal beads) on a long thin probe. They are a bit sturdier than anal beads and allow for firmer insertion and thrusting. Probes are great for prostate play or stimulation of the P-spot, as the bumps rub against the gland in a pleasurable way. Many anal probes also vibrate which makes them more versatile than anal beads.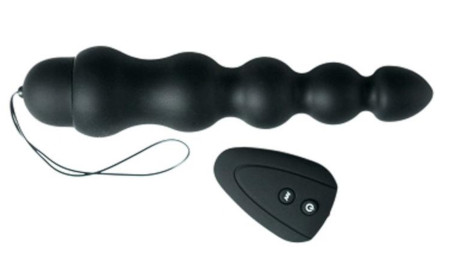 P-spot Massagers
P-spot (or prostate) massagersare similarly designed to that of anal pacifiers, but usually made of harder materials like ABS plastic. ABS plastic is an excellent choice of materials for anal toys as it is hard, smooth and non-porous (so easily sanitized). Many P-spot massagers feature a bulbous head, thin stem and wide handle. These are used with a rocking motion, rather than an in and out motion. Some can be used hands-free by using the contractions of the pelvic and anal muscles. Others have small extensions that stimulate the perineum (the area between the balls and anus, or vagina and anus) as well as the P-spot at the same time.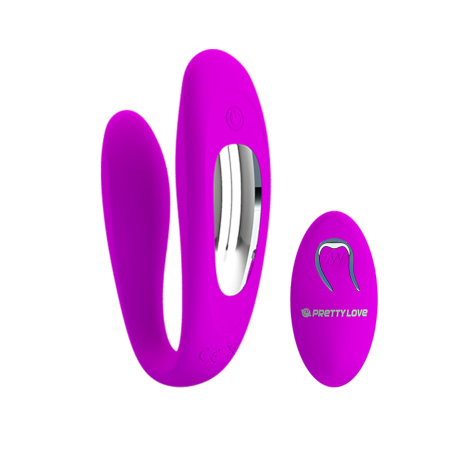 Lube
Anal lube is the butt's best friend. The anus does not self- lubricate and therefore lots of lube is essential for anal play. Silicone lubes work well because they are super slippery, while some people prefer a thicker water-based gel. Oil-based lubes work well for anal play too (as long as it doesn't go near the vagina) and are very popular.