Threesome, pleasure of double penetration
Anal sex can be even more fun when you involve insertion of an object in the vagina in addition to the anus. It can increase the frequency and intensity of orgasms during sex and it can be just the boost you need if your sex life is in a rut. It can also help you add a whole new level of pleasure to masturbation. But what exactly is double penetration, how do you do it and how do you keep it safe and clean?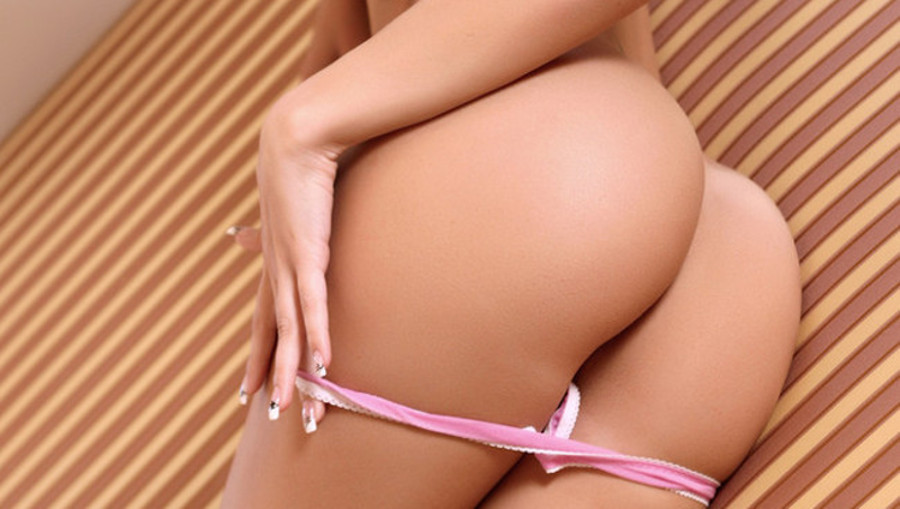 What Is Double Penetration?
Usually during sex or masturbation, a man's penis or a sex toy penetrates the vagina only. During anal sex, a penis or sex toy will penetrate the anus only. With this sex activity, a penis or toy will penetrate the vagina and the anus at the same time. This can be very pleasurable for a woman who enjoys feeling very "full" during sex, and it can increase the amount and intensity of a woman's orgasms significantly.
For women who have trouble having a g-spot orgasm, double penetration can be the key.
The object inserted into the anus actually rubs up against back side of the g-spot, stimulating it from the other side. It also helps push the g-spot forward into the object that is inserted into the vagina, so that it receives more stimulation from the front side as well.
Combine stimulation of the clitoris with insertion of an object into the vagina and rectum for a really wild orgasm!
As with anal sex, it's important to start small and work your way up. Giant sex toys aren't the best choice for the first time you try it. Remember that the anus doesn't stretch like the vagina does and objects that you think are pretty small are actually going to feel very big once you insert them into your rectum. Consider trying a tiny butt plug to begin with, and then work your way up to larger and larger objects as you become more accustomed to bigger sizes.
It's also important to use a very generous amount of lube during double penetration. The anus does not self lubricate like a vagina does and even small objects will cause pain and may tear the delicate anal tissues if there's not enough lubricant down there. Lube is inexpensive and available almost anywhere, so there's really no reason not to use it!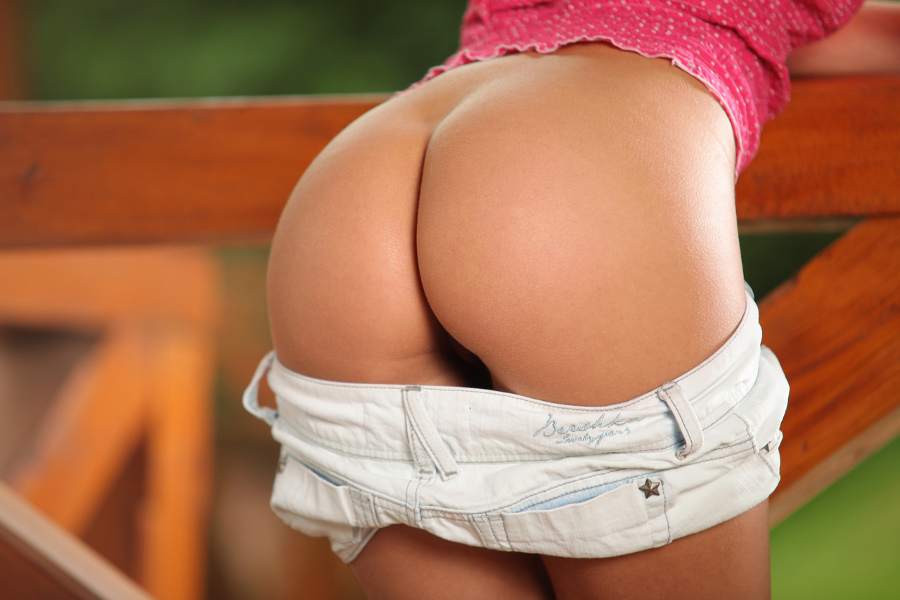 Anal sex of any kind is much more pleasurable when everything is going smoothly.
Unless you're with two guys, you're going to have to use a sex toy of some kind in addition to your partner if you want to achieve double penetration. During masturbation, you're going to need even more equipment. Here's a breakdown of the different tools of the trade.
During Sex With A Partner
If he's going to be entering your vagina, you'll want to have a small butt plug on hand to insert into your rectum. If you're more advanced with this sex technique, you can try using a larger sex toy for anal sex.
If he's going to be entering your anus, you'll want to have a larger sex toy on hand that will provide stimulation of the vagina. This can be as simple as a torpedo vibrator or as complicated as a Rabbit vibrator that stimulates the g-spot and the clitoris at the same time.
During Masturbation:
Double penetration is a little different with masturbation since you'll be doing all the work yourself.
The most important thing during masturbation is to find a comfortable position to lie in that allows you full access to both your vagina and anus without restricting the movement of your hands or arms. You may want to have a few pillows on hand to help you do this.
As far as sex toys go, you really can use whatever you want here! Again, if you're a beginner, choose a smaller sex toy for your anus. If you use a butt plug, both of your hands will be free to operate the sex toy you're using on your vagina. Some sex toys have components for the anus, the vagina and the clitoris to provide stimulation of all three areas at once.
During A Threesome:
This can also be achieved during a threesome if you're having sex with two men. A lot of women really enjoy the thrill of being penetrated by a man in both the vagina and the anus and this is actually a sexual fantasy that a lot of women have but don't often get to really act out.
Double penetration involves anal sex
There are some things you need to do to make sure everything stays clean and safe. Use condoms on your sex toys. Do not insert a sex toy into the anus and then into the vagina without first taking the condom used in the anus off and putting a new one on. This prevents serious bacterial infections.
Do not use sex toys in the anus that aren't designed for anal sex. If it doesn't have a wide base or a ring on the end of it that prevents the toy from slipping inside the rectum in its entirety, it's not something you want to use for anal stimulation. If it's not designed for anal sex, it can slip up inside and get lost, requiring expensive urgent medical care.
If you're having sex with two men, use condoms. STD's can be transmitted easily this way, especially if the men swap between the anus and the vagina. As with sex toys, do not allow anal to vagina activity without a fresh condom being put on in between.
Go slow and use lube. The anal tissues can tear and bleed if you're not using lube, go too fast or are using something that is too large.
If it hurts, stop. Never use desensitizing lube during anal sex because you definitely want to feel it if it hurts, because if it does, you need to stop! Never continue with penetration if there's pain of any kind.